Dylan's Never-Ending band:
Tony Garnier - Stuart Kimball - George Receli - Charlie Sexton - Don Herron -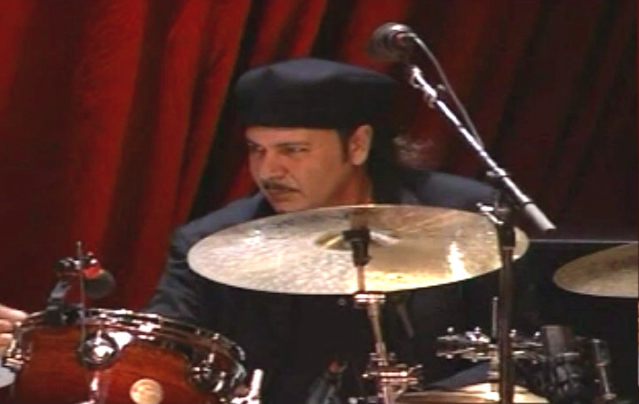 George Receli
Receli, George G.
Native of New Orleans, LA
The family name is of Sicilian origin, Ricci.
Other spellings include: Recile, Ricelli, Roselli...
Grammy winning musician, multi instrumentalist, vocalist and producer.
Awards:
7 Grammy awards as participating musician
1 Grammy winning producer award, 8 Grammy nominations as musician
2 Academy award participation credits for soundtrack, producer, songwriter
1 Golden Globe nomination for soundtrack participant
Drummer in Bob Dylan's band since December 2001.
Replaced David Kemper.
I like the drummer I have now, he is one of the best around - Bob Dylan Q&A with Bill Flanagan - bobdylan.com 2017
Some other performance and recording credits:
Keith Richards
Merle Haggard
James Brown
Lou Reed
Levon Helm
Aaron Neville
Etta James
Dr. John
Mavis Staples
Willie Nelson
Cyndi Lauper
Joan Osborne
Don Was
- and:
Bonnie Raitt
Eric Clapton
Edie Brickel
Charlie Watts
Hubert Sumlin
Ron Wood
James Cotton