Diaz, Cesar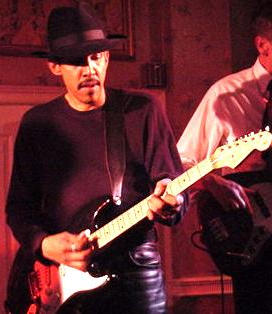 Guitar-amp designer and technician.

In 1986, G.E. Smith, who'd just joined Bob Dylan's band, brought Cesar
on board to tend to the two guitarists' gear and tone. That began
Cesar's six-year association with Dylan. After G.E. left the band,
Cesar stepped into the guitarist's slot, playing some 50 dates with
Dylan.  Cesar also played with Dylan when he won his Lifetime
Achievement Grammy in 1991.  He left Dylan in '93 to devote more time
to his family and amplifier business.  He died April 26, 2002 at the age of 50.


---


---