Bob Dylan's Concert Dates
in North East Canada 1997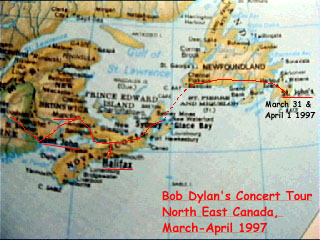 The two first concerts took place in St. Johns, Newfoundland.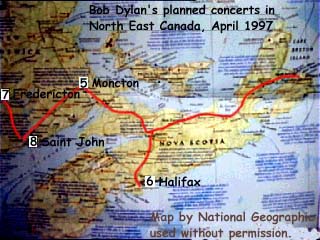 Ship got stuck in ice off of Sydney, Cape Breton with light and sound equipment. The next dates had to be rescheduled.
These maps were not scanned. I had to point my old SONY CCD V8E camcorder at them.
The Apple TV/Video Card and Photoshop helped with the rest.