Last updated 970323
Big Bob And Holding Company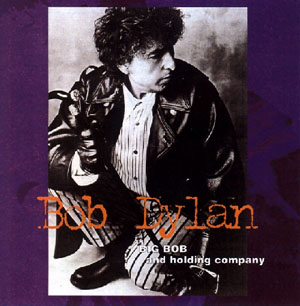 1.) Leopard Skin Pillbox Hat
2.) Just Like Tom Thumb Blues
3.) Silvio
4.) Positively 4th Street
5.) Highway 61 Revisited

tracks 1-5 from Prince's Trust concert

6.) All Along the Watchtower
7.) Just Like A Woman
8.) Seeing the Real You At Last
9.) Highway 61 Revisted 
10.) Forever Young

duets with Bruce Springsteen at the Rock 'n' Roll Hall of Fame

11.) Restless Farewell

from the Sinatra 80th birthday concert...full version!!!

1995
1996
1997
1998
T-list
CDs