Dartry.
full circle in triplicate
https://www.google.com/maps/place/Elvis ... -6.2559501
thks luv yz
Kid Galahad (1937) - Humphrey Bogart - Edward G. Robinson
https://www.youtube.com/watch?v=KCVzXsyMfTE
Nick 'Nicky' Donati: "Say, did you ever see a bellhop didn't want to be a fighter?"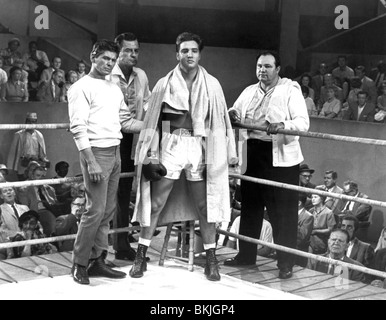 Kid Galahad (1962)
https://en.wikipedia.org/wiki/Kid_Galahad
"One day, Walter, in need of work, accepts an offer of five dollars to be a sparring partner and decks one of Willy's top fighters. Willy is persuaded to let this "Galahad" take a shot in a legitimate ring. Both men are reluctant, but each has a need for the money. Walter begins working out under the watchful eye of Willy's top trainer, Lew. After several successes in the ring, Walter is readied for his biggest fight. Gangsters want him to take a dive so that Willy can pay off his debts to them, but "Galahad" throws his muscle behind Willy and emerges victorious. He wins the big fight against Ramon "Sugar Boy" Romero as well as Willy's approval, retiring undefeated to his vintage car and his new love."
"Elvis Presley's Irish roots proven by legal document"
http://www.irishtimes.com/news/ireland/ ... -1.2621274
Fri, Apr 22, 2016
Singer's ancestor fled Ireland for the US in the 18th-century after assault, paper shows
An 18th-century court document, proving Elvis Presley's Irish ties, shows that his ancestor fled Leinster's mean streets "in great dread" for a quieter life in America.
The document, from 1775, which will be auctioned in a Dublin saleroom on May 14th, concerns legal proceedings brought by William Presley, the singer's great-great-great-great-grandfather.
Originally from the townland of Stranakelly near Shillelagh, Co Wicklow, Presley, a farmer, claimed he had been savagely assaulted by a group of men in Hacketstown, in neighbouring Co Carlow.
In Carlow Court of Assizes on August 25th, 1775, he claimed that he had been "violently insulted, assaulted, beat and abused" by a group of Wicklow men.
He said the men had used their "whips and fists, dragged him down by the legs", and when down, gave him "several kicks in his body and face", all "without any provocation".
The men were "swearing they would have his life", he told the magistrate. Presley said he was now in "great dread and fear of his life".
Presley named the perpetrators: "Andrew Morris of Mullannashea; ffrancis Morris of Whiterock; Samuel Morris of Cross; Thomas Morris, William Wilson, Thomas Matthers and Several Other Persons whose names Deponent knoweth not."
The magistrate agreed to list the case for a further hearing.
It is not known what happened next in the court, but Presley emigrated to the US later that year - with his son Andrew - and first settled in New Orleans.
The document is in Whyte's Auctioneers Eclectic Collector sale on May 14th and has an estimate of €500-700.
Three years ago, genealogists discovered Elvis Presley's link to William Presley.
Auctioneer Ian Whyte said: "Elvis's great-great-great-great-grandfather left Ireland after being attacked . . . this document proves the link and explains why Elvis was born in America."
According to the catalogue notes, William Presley later moved to Tennessee, where he died in 1802.
His granddaughter Rosella "never married but had several children and one of these was a son called Jesse Presley".
In 1913, Jesse married Minnie Mae and they gave birth to one Vernon Elvis Presley in 1916.
"Vernon married Gladys Love Smith in 1933 and their son Elvis Aaron Presley was brought into the world in January 1935."
Elvis - Rodgers & Hammerstein (Live 7-19-75 Eve Show)
https://www.youtube.com/watch?v=WU4QUWtO1Ec
Gerry & The Pacemakers - "You'll Never Walk Alone"
https://www.youtube.com/watch?v=OV5_LQArLa0
"Gerry & The Pacemakers' 3rd Consecutive No.1 in 1963 returned to the charts in September 2012
and now, exactly 50 years since the original release, the song has its first Official Music Video.
The anthem for Liverpool FC & Celtic FC and a favourite amongst football fans all over the world. Directed by: Andrea Jade Colomb"