I think I have a bit more news of the Revisionist art exhibitions in the UK right now.
I was out in Central London last night and passed a gallery with 2 or 3 of them and also numbered limited edition signed prints. I wasn't expecting to see them, so I asked a million questions!
It seems Castle Galleries are a big high street gallery chain. They have lots of galleries all over the country... and they all have the revisionist art pieces.
I bought a copy of a brochure for £10.00.
Its the same brochure for all the galleries in the chain...I went to the one in St Christophers Place but there may be one nearby....
Cambridge Gallery
Norwich Gallery
Nottingham Gallery
Kingston Gallery
London Gallery | Artisan, Canary Wharf
London Gallery | Castle Fine Art, Covent Garden
London Gallery | Castle Fine Art, Mayfair
London Gallery | Castle Fine Art, Royal Exchange
London Gallery | Castle Fine Art, South Molton Street
London Gallery | Castle Fine Art, St Christopher's Place
Newcastle Gallery
Art Gallery - Manchester, Trafford Centre
Art Gallery Manchester, Deansgate
Chester Gallery
Edinburgh Gallery
Glasgow Gallery
Bluewater Gallery
Brighton Gallery
Guildford Gallery
Milton Keynes
Reading Gallery
Windsor Gallery
Bath Gallery
Bristol Gallery
Cheltenham Gallery
Exeter Gallery
Cardiff Gallery
Birmingham, ICC
Leamington Spa
Solihull Gallery
Stratford Gallery
Wolverhampton Gallery
Harrogate Gallery
Leeds
Sheffield Gallery, Meadowhall
York Gallery
http://www.castlegalleries.com/galleries
It was really great to see the signed prints.
I would love to but buy one the cheapest was £1750.00!
I took a few pics.. with permission: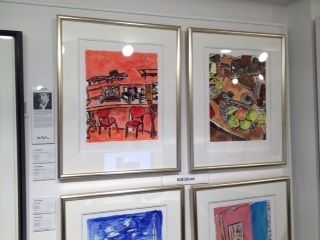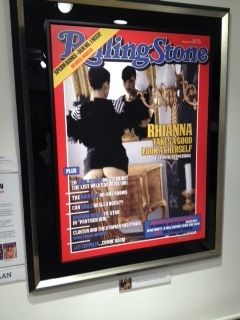 Also.... In the same gallery were some paintings by Ronnie Wood! I liked this one, of his old buddy Billy Parker.