This is a beautiful idea for a thread.
I will contribute more after I finish setting up my office and finish unpacking my Dylan wallflowers.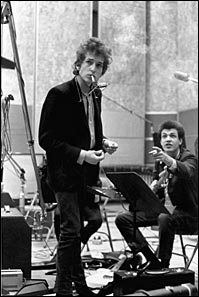 I do have a giant-sized poster of this image, with Mr. Bloomfield cropped out,
that has travelled with me to each residence I've lived in outside of my parents'.
First it was a dorm poster,
then an office poster,
then a den/basement poster,
and now it may become a garage poster. he did invent garage rock right?