Baby Blue wrote:
well go ahead and post the picture of bob dylan you fancy the most, i could start.
ORGASM CENTRAL!! Honestly, I came on here for some calm surfing and now I'm lying on the floor shaking!
I've never seen the above picture!! Seen aaaall the others, but not that one!
Claudette, have you seen this website? Be careful though, its too much Bob to handle...make sure you're not at work or your boss will throw you strange looks as you make funny noises....
http://home.no.net/guron/
Yeah, when I saw this one for thr first time, I thought I was gonna faint...damn cute bobby
Keep on posting unusual pics (the next ones aren't, but still...)!
(PS heehee, this is SUCH a fangirl topic!)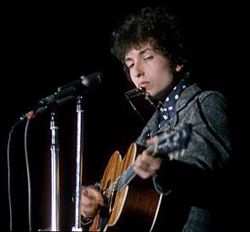 Oh look, I've found a picture of his current girlfriend!! Amazing thing, the internet...I typed in "Bob Dylan's Bit On The Side" and this bitch came up:
Die, evil bitch! Whoever you are, DIE DIE DIE!!!