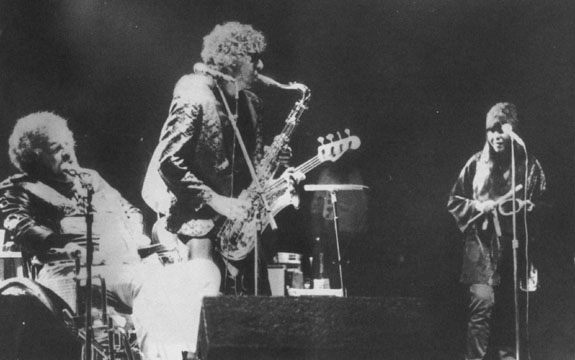 No Money Down (vocals: Larry Keegan sax: Bob Dylan) (10/19/81 Merrilville) - Yes, you read right, Bob on sax. The occasion was a disabled friend from childhood Larry Keegan taking vocals, leaving Bob to experiment with an instrument he's probably never picked up before.
For a gimmick, he does decently well on the generic blues riff between the lines. Everything else...well, what you'd expect. Oh yeah, and it's a Chuck Berry song.
Thanks so much for this picture, Blue! It is so odd to me that you should post it today. I was just reading somethings about Bob and his friend Larry last night and today.